No Irão Somos Todos Prisioneiros! (Portuguese)
Source: Jornal Tornado
By Paulo Vieira de Castro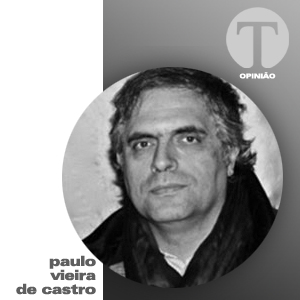 A maior parte de nós já estaria preso ou mesmo enforcado se estivesse no Irão. Porquê? Apenas por querer ser quem é. Outras vezes, por coisa nenhuma… Quer ver?
Imagine que durante os próximos minutos você se chama Mohammad Ali Taheri.
No dia 18 de Abril de 2010 você foi preso. A acusação é "acções contra a segurança do estado". Na total ausência de qualquer indício de crime você é libertado em Junho desse ano.
Sem que nada o fizesse prever no dia 4 de Maio de 2011 é novamente detido. Aí o Tribunal Revolucionário condena-o a 5 anos de cadeia e 74 chibatadas. Sem direito a defesa por parte de um advogado é o próprio réu que se encarrega de tal tarefa.
A acusação é, agora, blasfémia, i.e., um crime contra a religião. Usar livros de sua autoria durante as aulas que lecciona terá tido um enorme peso nesta decisão. Contudo, o tribunal desconhecia que estes livros faziam parte da lista de obras aconselhadas pelo Ministério da Cultura (Ministry of Culture and Islamic Guidance of Iran), desde o ano de 2006. E, o que pode a Cultura face a um tribunal refém dos Guardas da Revolução iraniana? Nada!
Que mais lhe poderá acontecer enquanto apodrece numa masmorra iraniana? De tudo…
Em Agosto de 2015, quase no final da pena que lhe foi imposta e sem que nada o fizesse imaginar, você é condenado à morte sob a acusação de espalhar corrupção sobre o planeta terra. Acredito que a esta hora já ninguém quererá viver na pele deste personagem; mas…
Finalmente boas notícias. Em Dezembro de 2015 você vê a sua pena de morte suspensa. Havia agora luz ao fundo do túnel já que Fevereiro de 2016 pela lei iraniana não seria possível, por qualquer razão, mantê-lo mais tempo na prisão.
Em Abril deste ano, à falta de melhor ideia, o tribunal tira um último coelho da cartola exigindo o pagamento de uma pesada multa para o libertar. Todos imaginavam ser impossível recolher tal soma…
Apesar disso, aproximadamente 7000 estudantes de várias gerações da escola de Taheri conseguiram reunir os 9 mil milhões de IRR exigidos pelo tribunal. E, hoje, você continua atrás das grades…
Penso que já compreenderam o meu ponto de vista…
Prisioneiros de consciência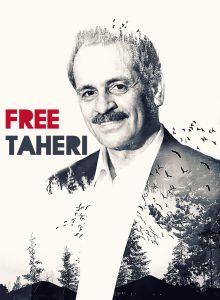 Agora que sentiu , na primeira pessoa, a náusea de viver num país como o Irão, vou-lhe contar quem é o personagem que lhe calhou nesta história.
Poderia ter escolhido entre centenas de nomes.
Mohammad Ali Taheri é um engenheiro, cientista e líder espiritual iraniano. Ele é o pai das medicinas complementares Erfan-e Halgheh que incluem duas abordagens para a medicina, a Faradarmani e a Psymentology. Valerá a pena salientar que o Erfan-e Halgheh é um sistema exclusivamente orientado para a saúde e bem-estar.
O bom uso na dimensão aplicada das engenharias, área de onde é originário, levaram-no a ser agraciado com vários doutoramentos honoris causa em diversas áreas médicas. Ganhou, igualmente, inúmeros primeiros prémios em concursos internacionais de inovação médica [1].
As suas invenções têm ajudado muitas pessoas a recuperar de doenças graves, por tal razão o seu trabalho é, para além de científico, humanitário.
Há milhares de prisioneiros de consciência nas prisões do Irão. Segundo o manual da Amnistia Internacional, um prisioneiro de consciência é uma pessoa detida ou de outro modo fisicamente restringida devido às suas crenças politicas, religiosas ou outras conscientemente defendidas, origem étnica, sexo, cor, linguagem, origem nacional ou social, estatuto económico, nascimento, orientação sexual ou outro estatuto que não tenha utilizado violência ou defendido a violência e o ódio[2]. Assim sendo, NO IRÃO SOMOS TODOS PRISIONEIROS!
Durante todos estes anos diversas associações de defesa dos direitos humanos, destacando-se a Amnistia Internacional [3] e Ahmed Shaheed [4], o responsável da ONU para os direitos humanos para este país, alertaram para a violação dos mais básicos direitos no que a este e outros, inúmeros, casos diz respeito.
Conclusão? Hoje, em Junho de 2016, Taheri continua retido na prisão de Evin como tantos outros. E, como é que se pode chamar a tudo isto?
1 Para saber mais sobre os prémios com que foi agraciado